The X's is a show about a family of super agents. Created by Carlos Ramos and directed by Dave Marshall, this show was a high volume show for my group where a lot of After Effects and 3D had to be done during Post. Glowface's electric head effect is an After Effets rig that had to be added once footage was delivered from the overseas studio, Rough Draft Korea.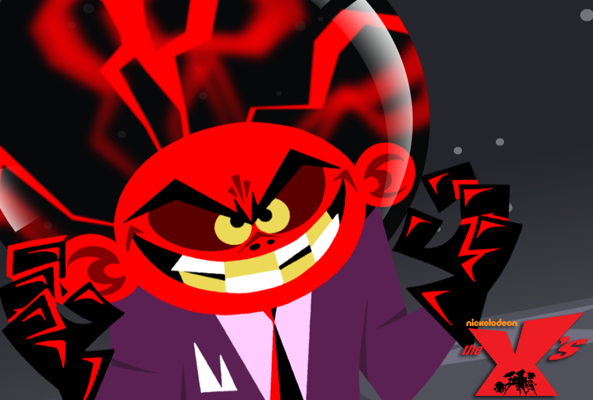 In addition to Glowface's head, 3D assets like vehicles and characters had to be modeled and animated. This is a reel that was put together for a presentation about The X's for the LightWave booth at Siggraph.
The high volume and varied nature of work really pushed us in finding the most efficient and creative ways to problem solve all the creative requests. This show also marked the beginning of the transition from my role as just an animator to a Supervisor.